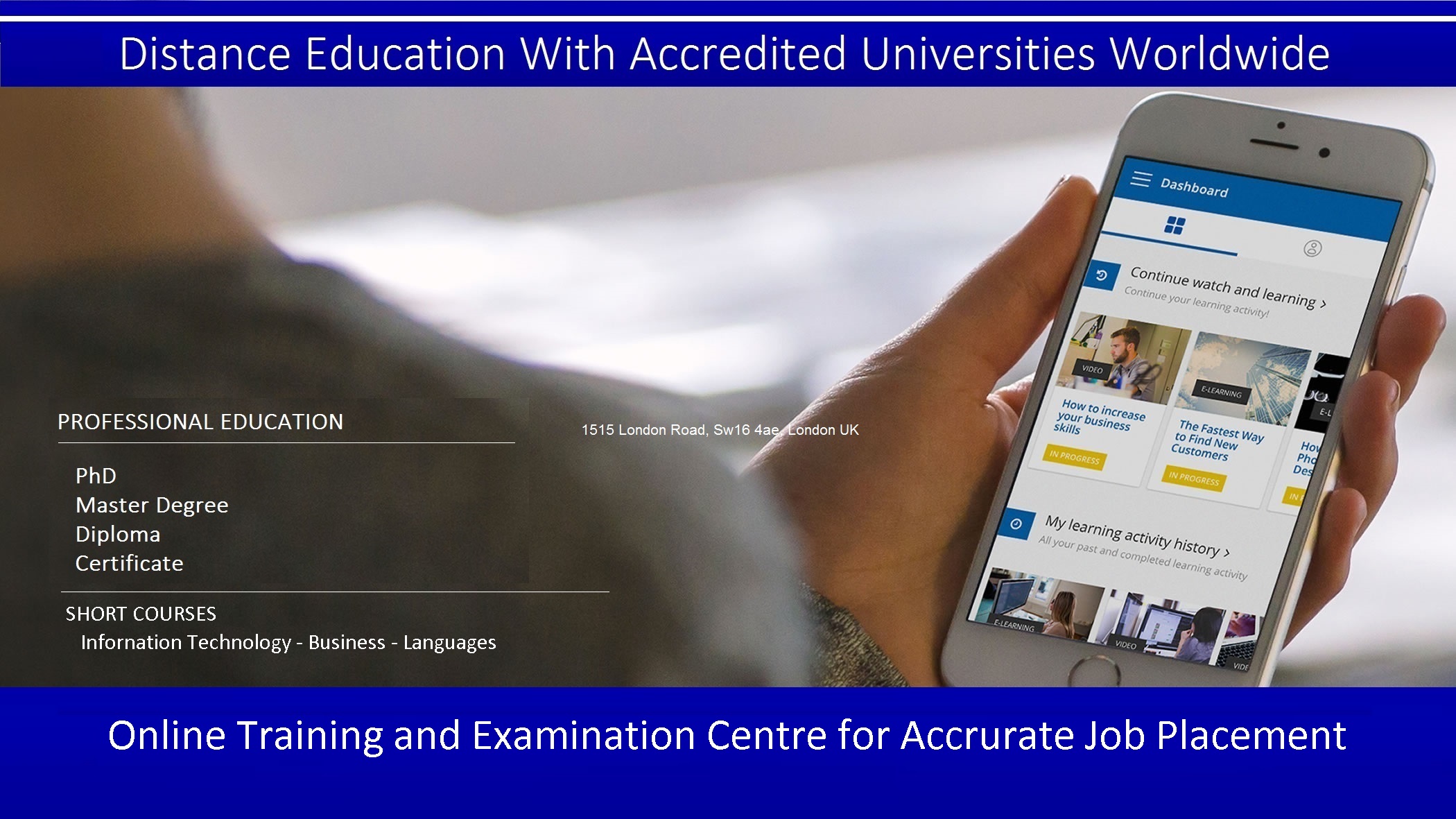 About GISPTECH-UK Distance Education?
Distance Education

You can study online and get a Masters Degree, Diploma or Certificate from the University of Salford, a university accredited by the British Government. Its degrees are recognised worldwide.Do you want to earn a higher salary?
How about better career opportunities? Or maybe you want to sharpen your skills and acquire more knowledge to help you in your current job but you just don't have the time to undertake a regular training programme. GISPTECH-UK is committed to help you achieve your educational goal.

You can study by online and flexible learning, which allows you to combine your studies with work or other commitments.
3 to 5 working days after your registration, GISP TECH's academic council will direct you to the convenient University or Training Provider closer to your living location.
About our Training Programmes
Details about our Practical Trainings

TRAININGS' STRUCTURE: 3 Levels
- Basic Practical Certificate Level = BPCL
- Advanced Practical Certificate Level = APCL
- Professional Practical Certificate Level = PPCL

MODULES PER LEVEL: 3

DURATION PER MODULE: 4 Hours

(Total duration per level = 12 Hours)

REGISTRATION FEE FOR ALL LEVELS: FREE

TUITION FEE PER MODULE AND BY LEVEL

US$ 50 /module for BPCL (Total US$ 150)
US$ 100 / module for APCL (Total US$ 300)
US$ 185 /module for PPCL (Total US$ 555)
NOTE: For any explanation related to payment of your tuition fee and your studies, kindly contact your continent's regional Director (Europe, Asia or Africa). You may have his details under our "CONTACT" page on our website.